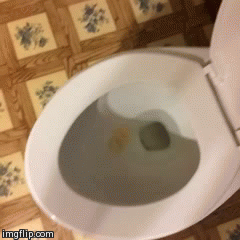 It really sounds like an American pie movie but he may have launched a porn career from this move! An 18-yr old had sex with food recently on Vine and it went viral. Yes, sex with Hot Pockets then gets banned and it gets him tons of followers although not without his twitter account. @VERSACEPOPTARTS has become an instant twitter legend. All he asked for was 420 retweets to fuck a hot pocket sandwich and it lit up the internet and he got more than he bargained for with a possibly burned cock and banned vine account. The 18-yr-old chef had to wear a condom to protect his dick from the microwaved "meat" inside the pocket consisting of ham and cheese. No reports on if his head cheese caught up with the cheese inside and did a little cock docking.


Watch more below!
First he fucked a pop tart box and got around 1,000 followers but the next time the hot meat pocket got him the most followers at 6,000. Who needs a fleshjack when you have a hot warm pussy out of the microwave to stick your meat inside.
We were not sure whether to classify this as S&M or twink porn but he claims he is into girls so we will put it under straight guys for now. We have a feeling he may be curious to see what meat on meat feels like. Images courtesy of Tumblr hot links.