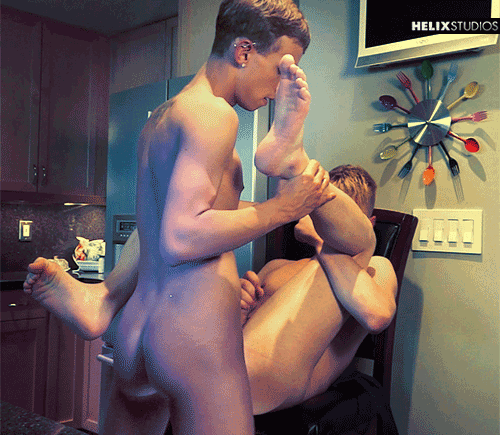 Most of us want to watch gay porn on something larger than a small iPhone or Android phone even though those are quite large these days. You know we all really are size queens. An HDTV or a computer screen are normally my favorite places to watch porn. But did you know you can get porn on your TV with a Roku media streaming device?
Badpuppy one of the first gay porn sties online was the first to offer a streaming service called Badpuppy TV to gay consumers. To get started you will need an inexpensive (less than $100) Roku video box that also lets you access movies and TV shows from Netflix, Hulu Plus, and Amazon. Using Badpuppy TV via a Roku box, Badpuppy subscribers can now stream more than 600 videos (over 126 of them in high-definition) to their HDTV's at no additional cost. First, you need a Roku Box and you can get a great deal on one here.

Can you get XTube on a Roku?
I doubt it's possible with Roku, but if you have Apple TV, you can mirror whatever is playing from your device onto the TV. Chromecast will let you do the same from your Chrome browser with one of their sticks.
How to get Private Gay Porn Channels on your Roku box:
1. Buy a Roku Player then head over to the Roku website on a computer and login to your account.
2. Click on the link for add private channel.
3. Enter the code: bptv69 (example for Bad Puppy Channel but use your own channel code)
Hint: You may went to read more about "How to Create a Roku Channel in 5 Minutes" over at instanttvchannel.com/roku/quick. Or an easier alternative is to use your computer and the Plex Roku Channel.
4. Go to your Roku device and click on the Roku Channels button… then immediately click back out to home… that will refresh your channels and download the update and add the new channel to your list.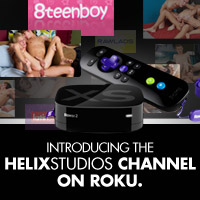 Gay Porn Channels Available on Roku:
Roku private channels are like any other Roku channel, except that they aren't listed in the channel store and they aren't officially supported by Roku. Mainly with the Adult sites that is pretty explanatory why they are hidden like this.
FEATURED CHANNEL:
Helix Studios
Channel: helixstudios
All American young male erotica comprised of twinks (18+), jocks, bareback, latin and fetish videos.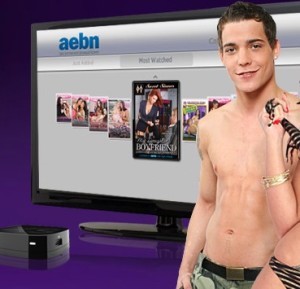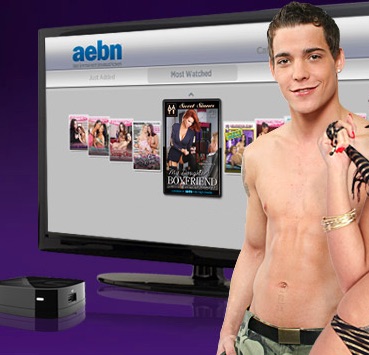 AEBN Video on Demand
Channel: aebn
Thousands of straight and gay full-length films; pay per minute watched
Badpuppy
Channel: bptv69
Free preview with 2 dozen full-length free gay porn videos from Badpuppy and Club Amateur USA; over 800 videos with paid subscription
Dominic Ford
Original gay porn in both 2D and 3D. Today's hottest porn stars and amateurs, and the reality series So You Think You Can Fuck
GayDVDEmpire Unlimited
Over 2,500 full length movies and 7,000 scenes in HD and DVD quality video with new selections added every week
HomoFlicks
Channel: homo
A selection of the hottest gay hardcore action anywhere and features some of the sexiest men on screen.
Totally Free Gay Porn on Roku
Most of the adult content on Roku comes with a price through subscriptions or rental fees. We found one private channel that's different offering porn absolutely free with no strings attached. Nowhere Porn gives you 17 channels of straight and six channels of gay porn. Over a half-dozen live sex streams are also included. But you do lose video quality for this freebie. You will find videos from xHamster, Tube8, SpankWire, and Slut Load on the straight side. Gay videos come from sites that include GayTube, ManHub, and RedGayPornTube. Within each of these Nowhere Porn channels you'll find hundreds of videos in categories like and anal, Asian, bondage, creampie, double penetration, gang bang, and so on. The videos are commercial-free, and there is no registration or sharing of information required for access. The main limitation of this free porn channel is that the videos are not HD, and most are only short scenes. So you are basically stuck with the pay site channels for HD and full-length adult films. I grew up watching VHS tapes so I do not have to have porn perfected in HD sometimes that is a bit too clear for the nasty of porn I watch.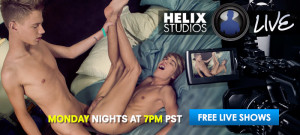 Other alternatives to the gay porn channels listed above:
Video & TV Cast for Roku APP for iPhone: Best Browser with remote to stream any web-video on HD-TV displays.
Plex Roku Channel
Plex helps you to stream your videos, music, photos and home movies to your Roku using your Plex Media Server. Plex allows you to easily share media with friends and family, so you all have more to choose from. You can even sync your media to your mobile device or favorite cloud storage provider, such as Google Drive, Dropbox, Bitcasa or Box, so you can stream to your Roku even when your computer is offline.
PlexPlex also gives you access to a wide range of channels, such as your iTunes music library, iPhotos, and many other online media sources. And you can save online videos from your favorite websites to watch later on any device, or recommend them to a friend. You can even use your other Plex devices to control Plex on Roku.
Roku Media Player
The Roku media player allows you to find, browse, and play content from media servers on your local network as well as USB (on those Roku players with a USB port). It supports such media servers as Twonky, Windows Media Player, Plex, and Tversity
MyMedia
MyMedia enables to watch all of your own videos, listen to your own music, and show off your own photos.
With the optional in-channel casting upgrade you can also send virtually any video on the web to your Roku, including videos from the most popular streaming sites.
Let us know in the comments below your favorite Roku private gay porn channel or how you prefer to watch porn.