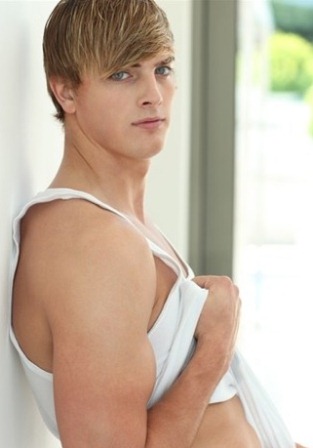 The Cybersocket Web Awards are one of the biggest events in the porn industry's calendar, and they have been for the last 11 years now. This year, 2011, was no exception and there are some illustrious names in the list of winners, which were announced recently. Every year surfers such as ourselves get to decide who we think are the people and companies that have contributed most and best to the gay, lesbian, bisexual and transgendered internet community. Voting is held on line and is open to everyone. At the same time, the industry votes for its own, so the results come out in two broad categories: Industry choice awards and Surfer's choice awards. Here are a few thoughts on both categories.
Industry Choice Awards
There are 12 categories here and some of them may seem a bit odd, at first, to us surfers, or to anyone not actually in the business. For example, would you have thought of an award for the best affiliate programme or the best billing company? Well, those in the biz find these things important, and rightly so.
For example, the Best Affiliate Program this year went to My Gay Cash. Let me explain: an affiliate programme is where anyone (you or I for example) sets up a site and then joins an established company and, basically, promotes its content. You promote the company and they let you use samples of their work, and when people go from your site to theirs, sign up and join, you get a cut of the profits. My Gay Cash, like others, will have special deals and promotions, sets of good quality sample content and, most of all, good sites to promote. They won this award because they look after their affiliates as much as they do their members.
The best billing company is important, and not just for webmasters who run sites. When you join a site you want to know that your online transaction is secure, and they if you have any problems (and vitally, should you wish to cancel recurring subscriptions) you will be able to get hold of someone and sort it out. This year the award was won by EPOCH, a big name in on-line billing and payments. The alternative billing company of the year award went to Net Billing, another top company. So now you know: when you are thinking of signing up for a membership site, look out for these names; if you see them as the payment processor you'll know that the industry approves of them.
Good to see JUB getting an award. (Just Us Boys.) This time it is for the webmasters' area and site, Just Us Webmasters which won the award for Best Webmaster Community. I'm happy to say that I'm a member of that and anyone can become a member; it's free and everyone is welcome, from complete beginners upwards. It's a great place to post thoughts and find help, hook up with others doing the same work and get tips and advice.
And, from a webmaster's point of view again, the Best Hosting Company award was given to National Net, and once again I seem to have made the right choice as that's who I host my sites with.
So, looking at these awards, and the others in the list at the announcement page, cybersocketwebawards.com/past_winners.php you could very well find yourself tempted to set up a site of your own. Start with a name, go to the webmaster community, get advice on finding an affiliate programme or use this year's winner, get started with the winning hosting company, and you could be set up, running and making money within a few weeks, or days even. And when you are you may even find yourself up for one of the:
Surfer's Choice Awards.
There are 26 of these awards, and there are some instantly recognisable names winning many of them.
It must be tricky to come up with categories that cover everything in GLBT porn, but they've managed to keep a lid on the possibilities though I notice that the list has grown over the years. Now, for example, there is an award from the Best Mobile Site (Grindr grindr.com) and there is also one for the Best Porn Blog, which this year went to Jason Curious. www.jasoncurious.com/desk
Also interesting to note is the recent rise in massage sites as a genre. This is a theme that's kind of gone off into a world of its own and I can think of several good massage-sex-themed sites right off the top of my head as I have been reviewing some of late. But funnily enough the award for Best Massage Site is not about nominating a sex site. It's about sites that help you find real masseurs, and this year's winner is the ever popular Massage M4M massagem4m.com a place where you can find over 1,400 masseurs by zip code and location. An American themed site I guess, but handy if you're in the right country.

Ok, so what's the surfer's top choice for fetish do you suppose? Something with chains or ropes, BDSM and kink? Something to do with toes and feet perhaps? No actually, this year the top fetish site is Active Duty activeduty.com a site that, if not for the military uniform aspect, would simply be a hardcore site. A good one mind you, and it deserves its award I am sure, but it's not what first comes to mind.
More traditionally, there are some well-known names in some well-knows categories and no surprises really. I mean, Naked Sword nakedsword.com/home.aspx for the best video on demand site makes perfect sense to me. As does Bait Bus baitbus.com for the best reality site. This is another genre, like massage, that's spawning copy sites and everyone is trying to, quite literally, get on the bandwagon. The same thing happened after the 'straight goes gay for pay' rush of recent years and particularly the copycat 'Broke Straight Boys' genre. So it's good to see the original and, to my mind, still the best 'tricked sex on a bus' site getting its award.
And guess what? Not only did Chi Chi LaRue win for Best Personality, but Chanel 1 releasing won with the Movie of The Year award, for 'Fuck-U', and you can find out how you can get to see it by clicking over to C1R. c1r.com
Here's another 'guess who?' and this time it's no prizes for guessing that the prize for the best Amateur Webcam went to Pierre Fitch. (Amateur though? I'd call him professional.) ManHunt stays at the top of the best hook-up sites list, and for best original content you can rely on this year's winner, Randy Blue. As I say, lots of top names winning this year, and BadPuppy is no exception, winning for the best Megasite.
I can't go without giving a special mention to the winner of the Cybersocket Wall Of Fame Award of Excellence, this year awarded to producer, director and gay porn star, Michael Brandon. xxxmichaelbrandon.com He has been winning awards sine at least 2001, and shows no sign of slowing down any time soon. And neither, I am pleased to say, does Cybersocket which will be holding its next competition next year. So bookmark their website and make sure you don't miss out on your chance to vote when the porn industry's version of the Oscars happens again in 2012.