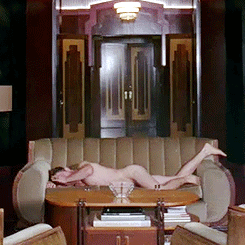 American Horror Story: Hotel finally hit screens and it looked more like some wild sexual fantasies than any kind of horror flick. Say what you will but the creator Ryan Murphy not only knows his target audience but must have a thing for hot toned kinky boys like we do.
The show has already aired in the United States and has plans to air in the U.K. in two weeks. The Magic Mike star Matt Bomer wastes no time in getting his clothes off for his role as the delectable Donovan. There are also some other bloody scenes in the show showing nude guys who look like they were tied up to bed posts and their intestines were hanging out of their perfect bodies.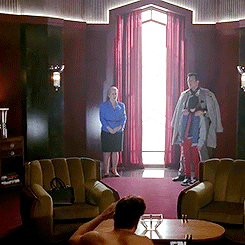 AHS Hotel went down as one of the most homo-erotic shows aired on TV ever. Of course, anything with vampires and gore somehow end up taking a sexual S&M cinematography. We can't wait to see what Shades of Grey the next show puts out. We hope to see more of Matt Bomer nude.