You might have noticed that we've been on a bit of a gay twins addiction lately, and far from being a really small collection of videos out there, it seems that there's a lot more action between twin brothers than I might have at first thought.
You know that some of our favorites are the gay twins on the Bel Ami Online site, with the Peters twins sharing their dicks, sucking each other and even fucking too. I think out of all the gay twin action I've seen lately, theirs has to be the most hardcore. But there are other twin brothers out there who share their hard cocks with the world, and with other guys too.
In the last post I shared some hot action with the Rosso Twins, two gorgeous jock boys who both like to suck some cock and get their asses fucked. But like a lot of others, they don't seem at all interested in helping their sibling out in their videos.
So I started to wonder how many other gay twins there are out there who do everything short of sucking and fucking each other, and I actually found quite a few that I would like to share with you guys.
The Prince Twins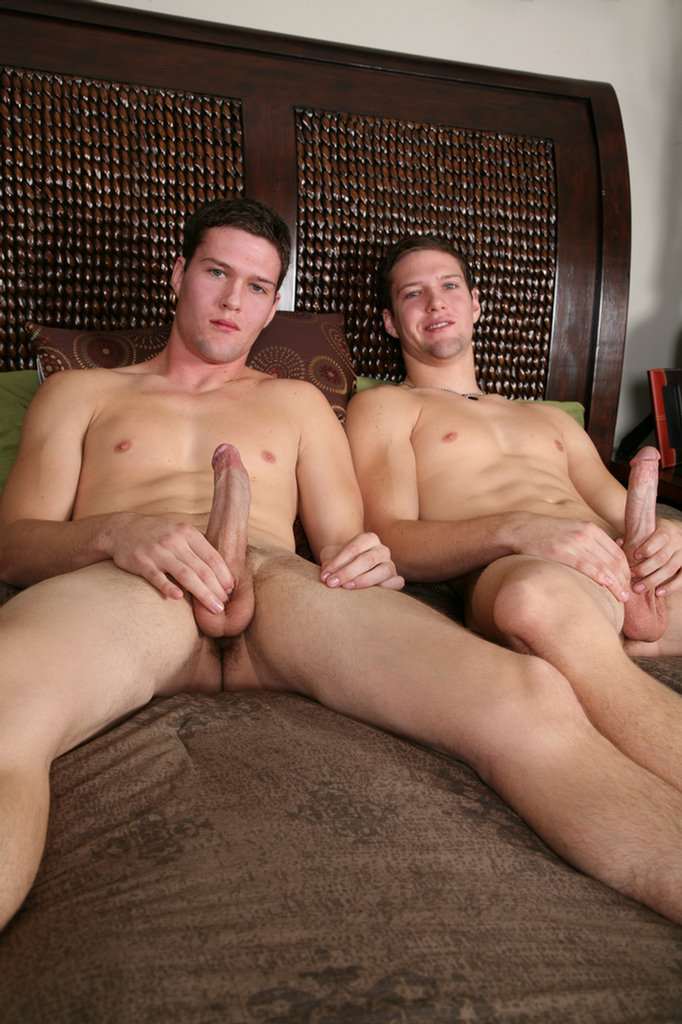 The Prince Twins are not technically gay twins, because as far as I am aware they haven't had any on-screen sexual fun with any other guys. Unlike the gay twins over on Bel Ami, the most that these brothers have done together is sit back and stroke their long cocks, watching some porn – and watching each other too – as they jerked off to some squirting cum loads. Both guys are pretty hot and sexy though, and those dicks are definitely worth watching as they beat themselves off.
Gio and Dio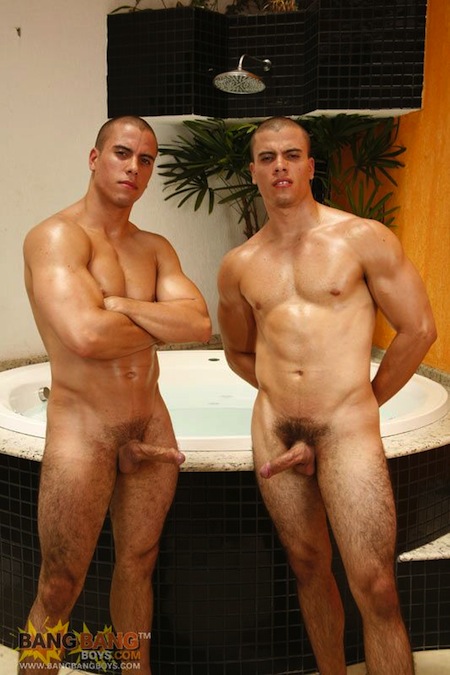 Much like the Prince twins above, we can't really call muscled brothers Gio and Dio gay twins. Both these Brazilian hunks are straight and proud, but they seem pretty used to jerking off with each other when I've seen them on video working those solid uncut cocks of theirs.
Unlike the Peters boys over on Bel Ami Online, these guys don't stroke each others dick, suck cock or fuck. But watching them jerking themselves off and shooting their cum loads together is still horny to watch – just not as horny as the Peters twins lol
The Studding Twins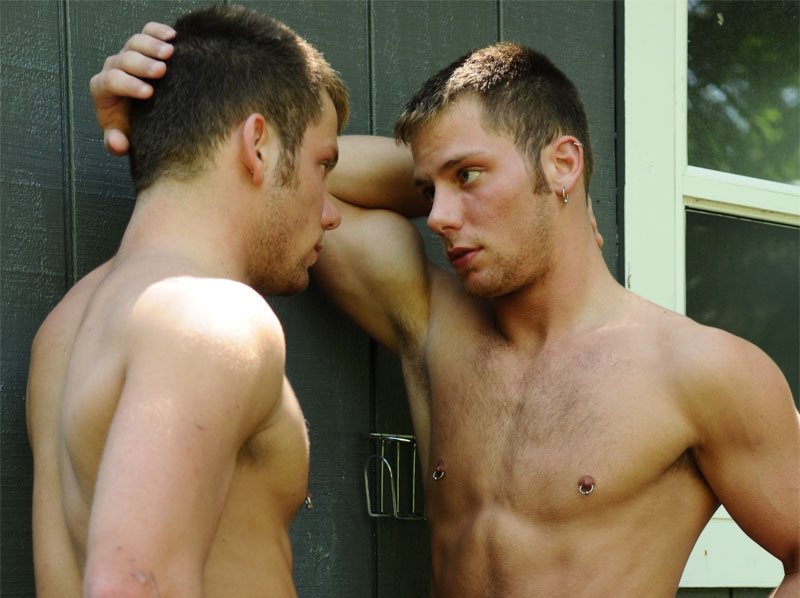 Although presumably straight, the Studding twins are a confusing duo. They regularly team up with both men and women, double fucking whoever happens to be their third partner. Although one brother or the other has been seen stroking another guys cock in a threeway, and the heads of their dicks might slide together in someones sucking mouth, I don't believe these handsome guys have ever stroked, sucked or fucked each other like the Peters twins have on the Bel Ami site.
The Ross Twins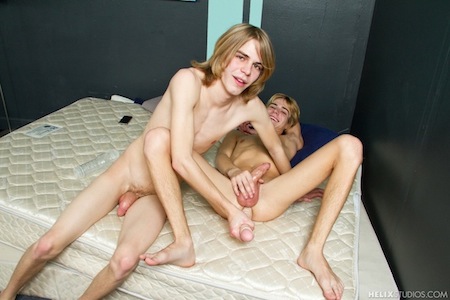 For those who like their gay guys on the slim twink side, we have another sexy duo in the Ross Twins. These young gay twins are relatively new to the gay porn world, and although they have been filmed jerking themselves off and playing with their tight little asses – and helping each other when it comes to using some toys (see above) – I don't believe they have been filmed performing any sexual acts on each other.
Unlike the Peters twins on the Bel Ami Online site, it seems that the vast majority of gay twins – or male twins in general – in the porn world, are not inclined to perform sexual acts on each other. While seeing all these horny guys on video together is always going to be really sexy to watch, I will always appreciate the action the Peters twins share with each other in their videos.
If you know of any other gay twins who like to share their cocks with each other, please let me know in the comments, I'd love to feature them.
WATCH GAY TWINS FUCKING ON VIDEO