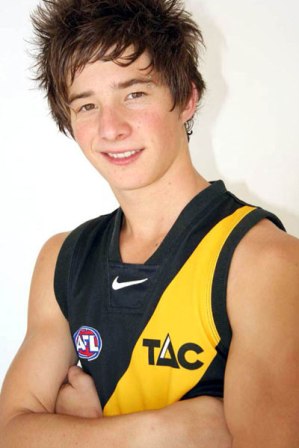 OK. I have to admit that when I sat down to look over this hot site full of photo of Aussie boys I had no idea I would fall in love with something so sexy. This boy named Zac is the hottest thing so I am going to show few pics of him and link to his part of the site. There are several models on the site named Zac but this is my favorite. Here is the review guys:
So there you are in the sea, the sun is beating down and the water is cool. Sitting not far away is a lifeguard in his black Speedos, he's watching you in case you get in to trouble and you are contemplating pretending to drown. Why? So that this smooth, young hunk will drag you from the water in his strong arms, press his lips to yours and put his hands on your body. Oh yes, the Australian lifeguard fantasy! If you haven't had it yet you should try it – and if you want to see what these guys look like out of their Speedos you should go to All Australian Boys.
Here you'll find an exclusive collection of real guys from down under, really fit and toned twinks and hunks who are well photographed and who also appear in videos. There's a slant to this site that sets it apart from others that offer the same thing. This is also a site I recently reviewed and so I can tell you what goes on in the members' area.
There are over 330 gorgeous Aussie boys for you to ogle at and they are all arranged on one index page. Sadly they're not in alphabetical order which makes finding individuals difficult when you call back a second time and want to look up your favourite. But you'll find so many others on the way that it doesn't really matter. All the boys come with a bio, stats and a little information about them. Then they have their galleries – some are G rated while others are fully nude and some sport impressive hardons. If they've made a movie then you'll find a link to it so getting around the site is easy. There are many beach shots and scenes of the guys playing their favourite sports as these boys are all athletic and fit. You can view the galleries image by image or you can run a hands free slide show.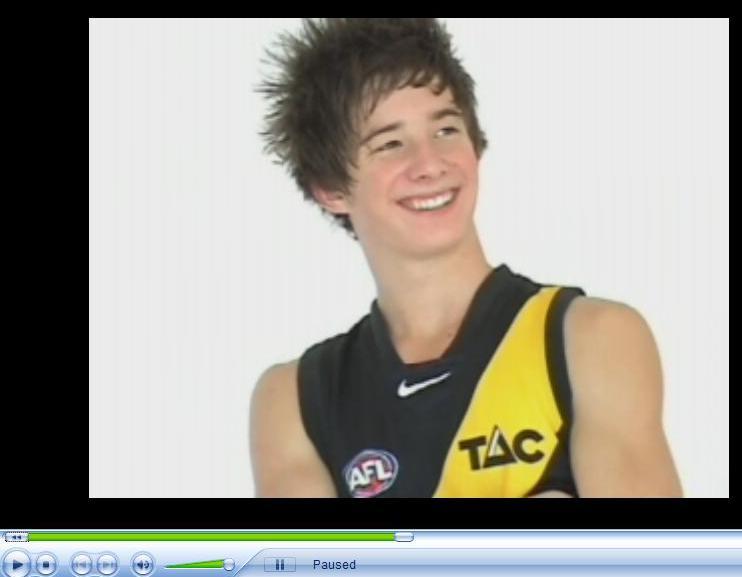 As for movies, you can stream or download these in Windows Media Player format. 799 kbps @ 352 x 288 is a standard size. These are the solo jerk off movies and not every boy does a show like this but, when you do get to one, you will find yourself playing along at home – if you see what I mean. There is a link on the members' menu called 'Full Movies' and this will take you to 80 scenes. There is also a link to 'Glory Hole Movies' and this is that slant I mentioned just now. What happens is this: the producers persuade some of the boys (who are mainly straight) to stand on one side of a glory hole. As they watch a straight porn flick off screen and their cock gets hard, they slip it through the glory hole where a cock hungry gay guy gives them the blow job of their life. It's horny to view and some of the face splattering cum shots at the end are well worth the wait. It's a studio set up but that doesn't matter – you get your money's worth in these movies.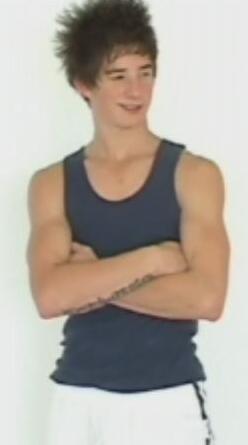 All Australian Boys also features some feed sites for you to view for a little variety so you get bonuses with your membership. There are also jokes, bogs and more bonus galleries to look at too. But the best thing about the site has to be the collection of guys: smooth, muscled, cute, varied in looks and all real amateur, straight (with some gay) Australian lads.
So take a look and next time you need a new fantasy just think of these boys sitting on the beach and rescuing you from the water, bending down to give you the kiss of life and slipping their hands beneath your shorts…